NAVIGATION
LATEST NEWS
CONTACT US
Add: RM 1802B-A6 Fortress Tower 250 Kings RD North Point HongKong
Tel: +86 010 8499 8901
Fax: +86 010 8499 8901
Email: adahan@foxmail.com
ONLINE STORE
Your position: Home > Vacuum Pump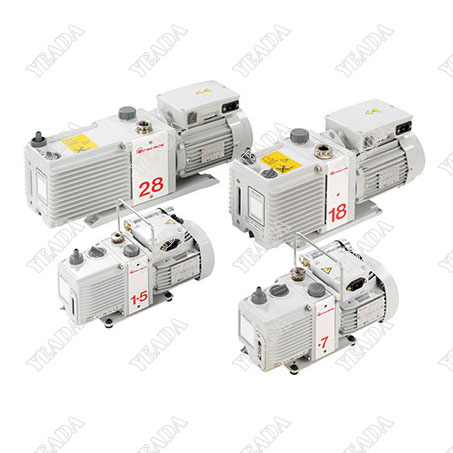 E2M18 A36310940
A36310940
Product description: E2M18 A36310940
Product introduction
E2M18

A36310940
E2M18 200-230/380-415V, 3-ph, 50Hz or 200-230/460V, 3-ph, 60Hz
Features and Benefits
The pump is designed for reliable, longterm operation.
Thermal overload device prevents overheating (single phase only).
The drive is provided through a flexible coupling by a singlephase or threephase (four pole) motor.
The motors are totally enclosed and are cooled by the motor cooling fan.
Full height O ring sealed oil sight glass for easy checking of oil level and condition.
Large sight glass and operating oil range.
IE3 energy efficient 3 phase motor used with E2M28.
Applications
Analytical instruments - LCMS
Automotive
Beam lines and high energy physics
Centrifuges, ultra-high speed
Coating
Cryogenics
Degassing/curing - oil, epoxy resin
Distillation/extraction/filtration
Freeze drying
Furnaces
Gas bottle filling/emptying
Gel drying
Glove boxes, ovens
Laboratory bench top vacuum
Leak detectors, Helium
Load locks and transfer chambers
Refrigeration manufacture
Research and development
Rotary, centrifugal evaporators
Scanning electron microscopes - SEM
SEM/FIB (Ion beam repair)
Solvent recovery
Surface science instruments
Turbomolecular backing pumps
TV manufacturing / light bulb manufacture
Technical Data
| | |
| --- | --- |
| Displacement (50Hz) | 20.5 m3h-1 / |
| | 12.1 ft3min-1 |
| Displacement (60Hz) | 25.0 m3h-1 / |
| | 14.7 ft3min-1 |
| Speed (Pneurop 6602) 50 Hz | 17.0 m3h-1 / |
| | 10 ft3min-1 |
| Speed (Pneurop 6602) 60Hz | 20.4 m3h-1 / |
| | 12.1 ft3min-1 |
| Ultimate vacuum (total pressure) | |
| without gas purge | 1 x 10-3 mbar / |
| | 7.4 x 10-4 Torr |
| with gas purge | 1.5 x 10-1 mbar / |
| | 1.1 x 10-2 Torr |
| with Fomblin® | 1 x 10-2 mbar / |
| | 7.5 x 10-3 Torr |
| Inlet connection | NW25 |
| Outlet connection** | Nozzle 15 mm external Ø removable from 3/4 in BSP tapped hole |
| Max permitted pressure at outlet | 0.5 bar gauge / |
| | 7 psig |
| Max inlet pressure | 20 mbar / |
| for water vapour | 15 Torr |
| Max water vapour pumping rate | 0.3 kg h-1 |
| Operating temp range | 13-40°C |
| Nominal Rotation speed 50/60Hz | 1440/1720 rpm |
| Power connector 1-ph* | IEC EN60320 C19 |
| Motor power 50 Hz | 0.55 kW |
| Motor power 60 Hz | 0.75 kW |
| Weight | 39 kg / 86 lbs |
| Noise @ 50Hz | 57 dB(A) |
| Oil capacity - max | 1.05 litre |
| Oil capacity - min | 0.75 litre |
| Recommended oil (supplied) | Ultragrade 19 |

* Pumps listed with IEC connector only
** The FX are supplied with NW25 outlet connection