NAVIGATION
LATEST NEWS
CONTACT US
Add: RM 1802B-A6 Fortress Tower 250 Kings RD North Point HongKong
Tel: +86 010 8499 8901
Fax: +86 010 8499 8901
Email: adahan@foxmail.com
ONLINE STORE
Your position: Home > Vacuum Pump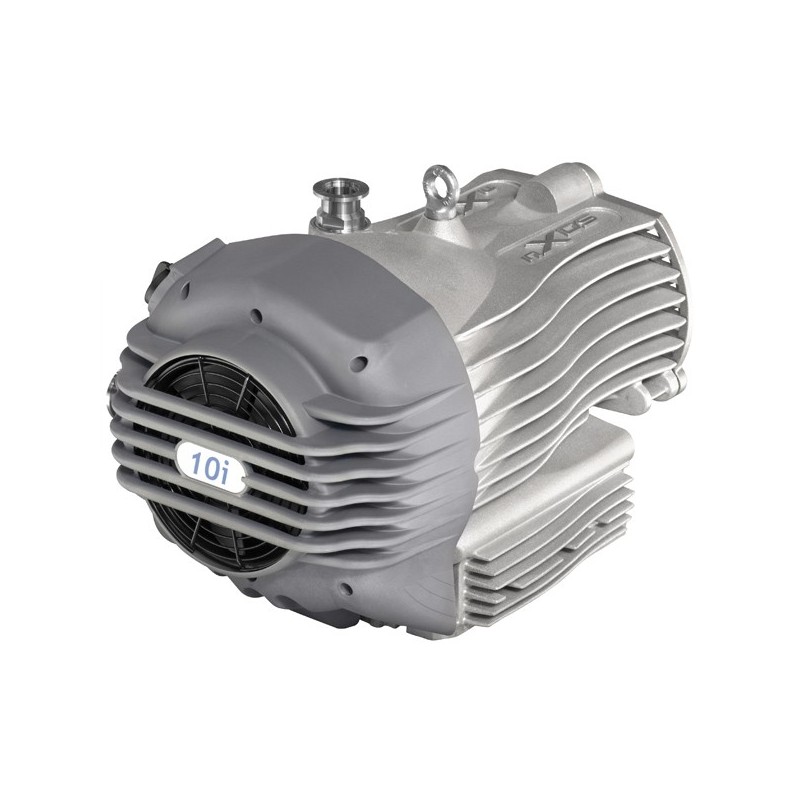 nXDS10i Scroll Pumps
Product description: nXDS10i Scroll Pumps
Product introduction
nXDS improves on the original XDS pump technology by offering increased pumping speeds, combined with lower ultimate pressures, low power consumption and reduced noise. The gas ballast allows for pumping of condensable vapours, including water, solvents, dilute acids and bases. nXDS pumps feature the very latest in tip seal technology, giving a significantly longer life between tip seal changes.
nXDS-C has been modified so that it is more suitable for use on vapour handling processes and may be used in some applications involving corrosive substances. This chemically resistant version is fitted with Chemraz® internal valves and stainless steel fittings.
nXDS-R has the gas ballast blanked off so it cannot be accidently opened. This is useful for applications such as rare gas recirculation or gas recovery.
Features
Advanced scroll-form and tip-seal technologies deliver best-in-class vacuum performance
Quiet operation <57 dB(A) for minimal environmental impact
Intelligent and easy to use control functions with simple operation
Up to five year service interval for low cost of ownership
Hermetically sealed for a lubricant-free vacuum environment
Applications
Mass Spectrometry
Electron Microscopy
Sample Preparation
Research and Development
High Energy Physics
Industrial
Semiconductor
Technical Data
| | |
| --- | --- |
| Nominal rotational speed | 1800 rpm |
| Displacement | 12.7 m3h-1 / 7.5 ft3min-1 |
| Peak pumping speed | 11.4 m3h-1 / 6.7 ft3min-1 |
| Ultimate vacuum (total pressure) | 0.007 mbar / 0.005 Torr |
| Minimum standby rotational speed | 1200 rpm |
| Speed control resolution (percentage of full rotation speed) | 1% |
| Pumping speed at minimum rotational speed | 7.5 |
| Maximum continuous inlet pressure | 200 mbar |
| Motor power 1-ph | 280 W |
| Power connector 1-ph | IEC EN60320 C13 |
| Recommended fuse | 10A, 250Vac rms |
| Weight | 25.8 kg / 57 lb |
| Inlet flange | NW25 |
| Exhaust flange | NW25 |
| Noise level | 52 dB(A) |
| Vibration at inlet flange | < 4.5 mms-1 (rms) |
| Leak tightness (static) | < 1x10-6 mbar ls-1 |
| Operating temperature range | 10 to 40 °C / 41 to 104 °F |
Specifications Table
Pump Model

nXDS6i

nXDS10i

nXDS15i

nXDS20i

XDS35i

Chemistry

Standard

Standard

Standard

Standard

Standard

Disp. CFM @ 60 Hz
(m3/hr @ 50 Hz)

3.6 (6.2)

6.7 (11.4)

8.9 (15.1)

13 (22)

25 (43)

Ult. Pressure Torr
(mBar)

1.5 x 10-2
(2 x 10-2)

5 x 10-3
(7 x 10-3)

5 x 10-3
(7 x 10-3)

2.2 x 10-2
(3 x 10-2)

8 x 10-3
(1 x 10-2)

Motor HP (kW)

0.35 (0.26)

0.38 (0.28)

0.4 (0.3)

0.35 (0.26)

0.8 (0.6)

Inlet Flange

KF25

KF25

KF25

KF25

KF40

Exhaust Flange

KF25

KF25

KF25

KF25

KF25

Dimensions
LxWxH - in. (mm)

17 x 10.4 x 11.3
(432 x 265 x 286)

17 x 10.4 x 11.3
(432 x 265 x 286)

17 x 10.4 x 11.3
(432 x 265 x 286)

17 x 10.4 x 11.3
(432 x 265 x 286)

18.7 x 13.1 x 15.6
(476 x 333 x 397)

Weight lbs (kg)

58 (26.2)

57 (25.8)

56 (25.2)

56 (25.6)

105 (48)

Noise db(A)

52

52

52

52

57



Dimensional Drawings